Categories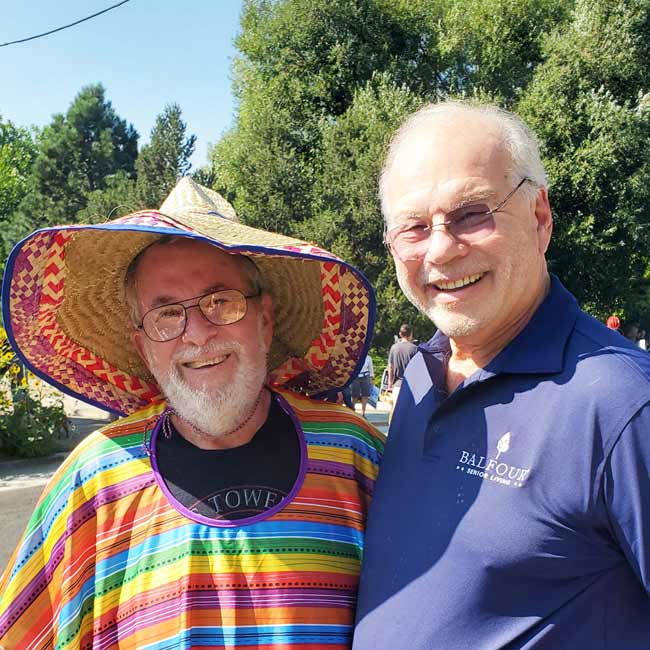 On Monday, September 6th 2021, a festive group of residents, families and staff from the Balfour Louisville Campus participated in the annual Labor Day Parade in Louisville, CO.
Robert Sytten, Regional Director of Plant Operations for the Balfour Louisville Campus, worked his creative magic resulting in the 15th "Best Float" win in as many years for the Balfour parade entry.
This year's parade theme was "Friends & Neighbors."  Robert created a fiesta of fun and festive to celebrate Balfour Friendships.  The talented Housekeeping team members, "Balfour Folkórico" wowed the appreciative crowds, including a crowd of Balfour residents and families, along the parade route.
Please enjoy this slideshow featuring photos from the parade.